There's never been a better time than now to get quality automotive service in Grapevine! Whatever year, make, or model you have, we've got the tools, technicians, and facility to get the job done right. Looking for a reliable repair facility is a story as old as time itself. Let's face it; it's tough to find a place that you can trust to keep your vehicle running its best. We're going to prove that our Volvo service department should actually be thought of as the ultimate service destination for any vehicle.
Auto Repair Shop Grapevine, TX
Alright. Let's back up a second. We know what you're thinking, so let's get the cat out of the bag. For almost 100 years, the Volvo brand has been producing some of the most innovative vehicles that the world has ever seen. If we can service a Volvo vehicle, we can service anything. If you have a European car, a Japanese car, or a Domestic car that needs service, you can come to us! Our team of ASE certified technicians are just waiting for you to try to stump them with something they can't handle. So far, no one has been able to trip them up, and we have customers coming to us from just about every other brand you can think of.
The value of a Scandinavian automotive service center in Grapevine means that you will get the same rigorous attention to detail that our brand demands. We have the tools, the techniques, and the knowledge to get things done efficiently. European vehicles are all about maximum performance and enhanced efficiency. These assembly dynamics lend themselves to an understanding of automotive principles that's unparalleled. Let us show you the difference that our world-class service can make for you.
Schedule Service
---
Synthetic Oil Change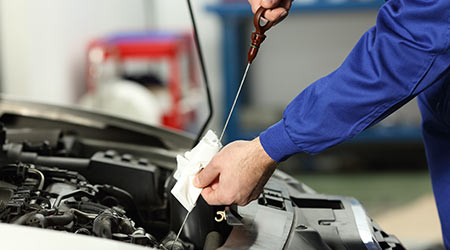 Today's modern vehicles demand synthetic oil changes at their regularly specified intervals. And here in Grapevine, TX, we all do a lot of driving in extreme temperatures. This means that your engine may require tighter service intervals to maintain optimal performance. While you're in for a synthetic oil change, we'll inspect your vehicle and advise you of anything else that it might need.
We'll advise you on things like engine seals, potential leaks, wear and tear on hoses, belts, and ancillary components. We'll look for uneven wear on tires and look into steering system faults as well as balance and alignment. We can check brakes, hydraulics, transmissions, exhaust, and more!
Schedule your Synthetic Oil Change Service!
---
Battery Replacement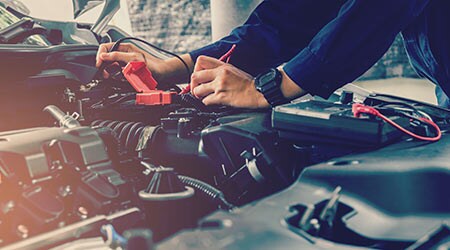 This is a critical component of your vehicle, and it's got more weight than just starting your vehicle. Today's vehicles are equipped with more computers than you probably have in your office. There are vehicles out there right now that have an excess of 100 proprietary electronic control modules. Once upon a time, vehicles had a switch, a relay, and a power supply point.
Nowadays, you've got a network of computers that is more sophisticated than the technology found in the original space shuttle - and your batter supplies continuity to all of these computers. Let's make sure you get the battery that should be in your vehicle.
Schedule your Battery Replacement Service!
---
Air Conditioning Service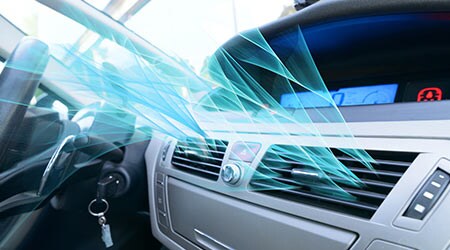 Weird sounds? Weird smells? Weird problems? If your AC isn't working properly, there can be many different things going on, and fortunately, we have the diagnostic tools to handle all of it. Did you know that your temperature control buttons and zone control buttons are connected to computerized servos? In modern vehicles, an error in one of these servos can make it seem like your ac compressor isn't working.
A misdiagnosis can cost you thousands of dollars. Let us take a look and make sure your ac is serviced and inspected the way it should be done!
---
Brake Service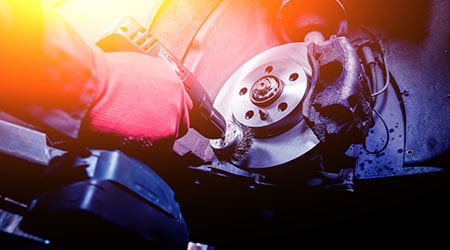 Your braking components are the front-line of your vehicle's safety system. If you cannot stop, you may seriously injure yourself, others and damage your vehicle as well as property. We've had plenty of customers come in for help after getting serviced at "in-n-out" facilities, and we have seen some scary stuff: brake pads installed backwards, loose or missing caliper bolts, incorrect or missing retainer hardware.
You name it. Get the precision brake service your family demands like your life depends on it. Because quite frankly, it does.
---
Volvo Tires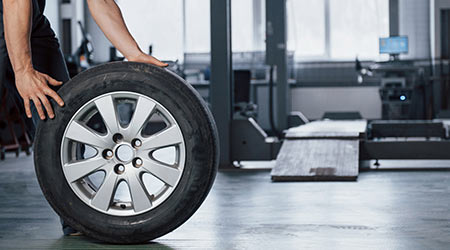 We do more than just Volvo tires here. Our vehicles have a variety of wheel sizes and weather applications, so if you're looking for all-seasons, summer performance, or even ice-tires, we've got you covered. Our suppliers can get all sizes, speed ratings, and compositions delivered right to our shop - sometimes in as little as 45 minutes. Don't skimp on your tires. Or your time. Let our expert Swedish tire technicians take a look and get you the right equipment.
---
Volvo Parts Department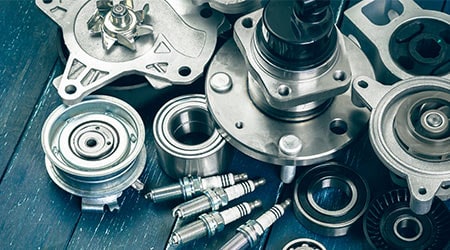 By now, you've probably guessed what we're going to say before we even say it. But we're going to say it anyway! If you need quality OEM parts, no matter what brand vehicle you drive, our Volvo parts center can get you what you need, very often on the same day. In fact, our used-car department takes advantage of our exhaustive warehouse of supplies to furnish all our off-brands with the OEM equipment they need to be running their best.
Get the parts you need, and fast - with quality you can depend on.
---
Try Our Exceptional Automotive Service in Grapevine
As they say in Sweden, our service department is "the butter melting on the porridge." In other words, a really good thing! We know it can be challenging to find a place that you trust to repair your vehicle, and Grubbs Volvo Cars in Grapevine is here to help. In fact, the Grubbs family has been in business for over 70-years here in Texas, making sure that whatever it is Texans need, they can get it. Take the guesswork and the worry out of automotive repair service because here at Grubbs Volvo Cars in Grapevine, our customers always "kick off their clogs," which is Swedish for feel safe and right at home! So why not schedule service today?
Schedule Service
---