If you've made it to our Volvo XC60 vs. Volvo XC90 comparison page, you're almost at the end of your research journey. You've chosen to go with Volvo SUVs (wise choice), but now
which
Volvo SUV? Since more cabin space is important to you, let's put the compact Volvo XC40 aside for the moment.
The midsize Volvo XC60 and the flagship Volvo XC90 are similar in many ways, but there is a key distinction that we'll reveal below. Spoiler alert: it may have something to do with the Volvo XC60 interior.

2021 Volvo XC60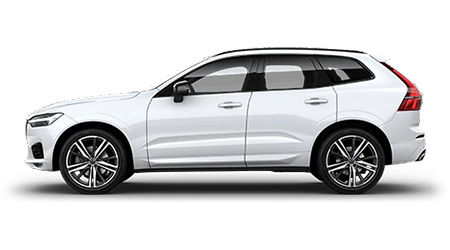 MSRP
$41,700
Trim Levels
Momentum, R-Design & Inscription (Dont Forget the Polestar Engineered version)
Engine Specs
Intercooled Turbo Premium Unleaded I-4 2.0 L/120
Horsepwer
250
Drivetrain
63.3 cubic feet
Seats
5
MPG
22 City / 29 Hwy
Safety Features

brake assist
child saftey locks
blind spot monitor
lane departure warning
lane keeping asssist

new volvo xc60
2021 Volvo XC90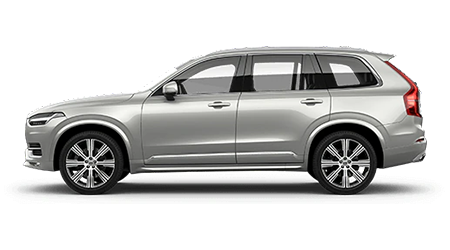 MSRP
$49,900
Trim Levels
Momentum, R-Design, Inscription & Recharge T8
Engine Specs
Intercooled Turbo Premium Unleaded I-4 2.0 L/120
Horsepwer
250
Drivetrain
FWD
Cargo Storage
85.7 cubic feet
Seats
7
MPG
21 City / 30 Hwy
Safety Features

brake assist
child saftey locks
blind spot monitor
lane departure warning
lane keeping asssist

new volvo xc90
Volvo XC60 vs. Volvo XC90: Power
In terms of powertrain configurations, both of these vehicles are nearly identical. Both make use of the Volvo Geartronic 8-speed automatic transmission. Both have configurable drive modes that enhance comfort, traction, and performance. Both vehicles even offer an available air suspension system. Each vehicle offers a power range of 250-400 horsepower with FWD, AWD, and eAWD across the models.
So what makes them different?
In this instance, you'll find something that is exclusive to the Volvo XC60. It has a bespoke trim level crafted by Polestar Engineering. This package includes model-specific colors, custom badge and coachwork, oversized performance brakes, tunable suspension, a specialized chassis, and 415 horsepower.
Is that enough to move the needle in one direction for you?
Volvo XC60 vs. Volvo XC90: Technology
Each SUV offers a configurable 12.3" digital driver's display ("Me too!" shouts the Volvo XC40). All models benefit from the 9" Sensus touchscreen infotainment center. All models come with Volvo On Call and the Volvo On Call app. Amenities like keyless entry, power-gesture tailgate, and keyless starting are all part of the show. So what's the difference between the Volvo XC60 and the Volvo XC90 in terms of technology?
The Volvo XC90 comes with the full suite of available ADAS safety, including Pilot Assist (the semi-autonomous driving feature from Volvo Cars). Wireless charging is also a standard appointment on the Volvo XC90. You can have them on the Volvo XC60, too, but they are part of the "Advance Package."
More questions? Let's go to our FAQs!
Which Volvo SUV has 3rd-row seating?
Third-row seating is standard on all Volvo XC90 models. Added configurability comes from available mid-row captain's chairs, which allows seating for six. The Volvo XC60 offers seating for only five passengers, so if you expect to need more available seats, the Volvo XC90 is the way to go. Both models offer convenience for growing families. With a solid mid-row bench, you can get the sought-after deployable booster seats in either model. This obviates the need for you to carry extra equipment when kids are riding in the middle row. This feature also keeps your vehicle's interior more open and free from potential damage to leather surfaces.
Volvo XC90 vs. Volvo XC60 seating? Keep reading.
There are some more features to consider than just the utility of a third row. Keep in mind that either model will allow for cabin temperature adjustments in every zone. There's no need to roast or freeze your rear-row occupants. Volvo Cars makes sure that everyone is comfortable. You'll also find USB charging and other charging sources where additional seating is positioned. Not to mention that every passenger will enjoy adequate storage solutions that are ready to accommodate a wide variety of items. While we've spoken about the comfort of rear-seat occupants, rest assured that you'll enjoy your view of the word from the front. Forward occupants will love the massage seating and heated & cooled seats, as well as power adjustments and seat memory.
Does the Volvo XC60 or the Volvo XC90 have a better MPG rating?
In terms of fuel economy,1 you'll find that the Volvo XC60 and the Volvo XC90 are nearly identical as well. When fitted with the T5 engine and FWD, the Volvo XC60 gets an estimated EPA rated 22 City/29 Hwy MPG while the Volvo XC90 achieves an EPA estimated 21 City/30 Hwy MPG.
Volvo XC60 vs. Volvo XC90: Heads or Tails
The Volvo XC90 vs. the Volvo XC60 comparison details make for a tough decision. In the end, we're afraid you'll have to flip for it. Both models offer exceptional safety, technology, and luxury. Both vehicles offer interior finishes and exterior colors that will satisfy any taste. The key difference between these two models is size. Either seating for seven is important to you, or it isn't. Either a custom-tuned performance model is important to you, or it isn't. If you've gotten this far down the page and are wondering how the Volvo Cars brand stacks up next to other European luxury makes, check out our Volvo XC60 vs. Audi Q5 comparison page. You'll see that Volvo Cars offers exceptional value. Now back to the original matter at hand: which one?
1Estimated city and highway mpg. See fueleconomy.gov for fuel economy combinations. Estimated city/highway mpg based on base engine and transmission combinations. Your actual mileage will vary.