Volvo Overseas Delivery Program Price, Timeline

What on earth is the Volvo Overseas Delivery Program? Is it too good to be true? Are the details you've heard about just rumors? Not in the least. The Volvo Overseas Delivery Program is one of the most exciting ways to build, meet, and experience your new Volvo vehicle for the first time. At no cost to you — so, what's the catch? There isn't one. Why doesn't everyone do this, then? Well, not every Volvo Cars retailer is an Authorized Volvo Overseas Delivery Center. But we are. Learn more about the 2022 Volvo XC90 release and how you can personalize yours with us before flying off to Sweden to bring her home.
The Volvo Overseas Delivery Program Begins in Grapevine, TX
What other vehicle allows you to special order her where the OEM will fly you to pick her up from the factory? That's because there aren't any other OEMs willing to offer an experience like Volvo Cars does. Volvo Cars is truly a brand all about their customers, and what better way to understand your vehicle than from those that built her? Here's how the Volvo Overseas Delivery timeline works:
Step 1: Start Here. Come and see us for an experience that you'd be hard-pressed to find anywhere else. We'll help you build your Volvo car, SUV, or wagon from a list of features unavailable in North American spec inventory. Your vehicle will truly be one of a kind.


Step 2: Make It Happen. You'll be pleased to know that participation in this offer entitles you to special Volvo Overseas Delivery pricing. Depending on your model and final configuration, you'll enjoy an enticing discount off of the MSRP. With only $3,000 down, your Volvo Cars Concierge will handle everything else.


Step 3: Bring A Friend. What better way to take in the experience than by sharing it with a friend? Volvo Cars will fly you and your guest to Sweden once your vehicle is ready to meet you.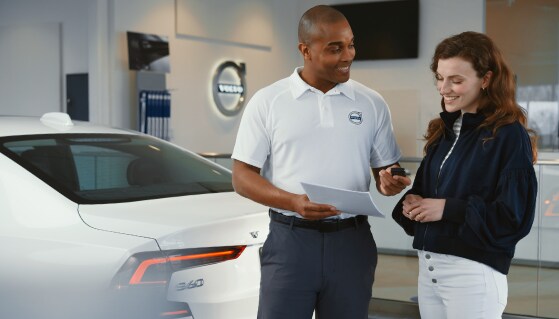 But there's more to the Volvo Overseas Delivery experience than just a complimentary first-class trip for you and your guest. Read more about it below.
Bring Your Old Friend to Meet Your New Friend
We know that some of you might have your eye on one of our demo and loaner Volvo cars. That new-car feel, with used-car savings. That's a scenario that's tough to beat. Though, if you're going to try and figure out the right way to slide behind the wheel of a Volvo vehicle, the Volvo Overseas Delivery Program is hard to ignore. Every detail is handled.
You'll be greeted at the airport in Gothenburg, Sweden, by your overseas delivery vehicle specialist. They'll take you and your guest to your hotel and pick you up again in the morning. Once you arrive at our Factory Delivery Center (FDC), our staff will make sure you're ready to have a blast with the experience that awaits. You'll meet your new Volvo vehicle and have her presented by a specialist who has an intimate knowledge of all the features you've specified. Once your presentation is complete, you'll be free to tour the factory and begin your adventure across Europe. But not before you have a traditional Swedish lunch from our craft FDC restaurant.
Does the journey have to end? Not necessarily. Though your hotel stay is our compliments, Volvo Cars includes registration & insurance for travel anywhere in Europe for up to two full weeks. Of course, where you decide to stay is up to you, so plan as you normally would for a two-week European vacation budget. Volvo Cars will send your new Volvo vehicle to us without any additional charges — though you may incur a nominal charge if you drop off at nearly one of our dozen experience locations throughout Europe.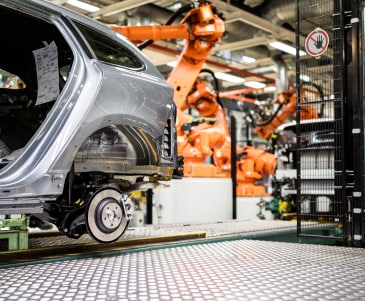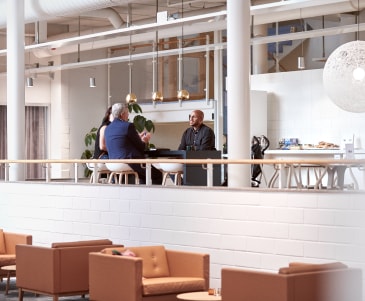 The Overseas Delivery Program of Volvo Cars Is Otrolig!
Unbelievable is just one of the many words you'll learn in Swedish as you wrap your head around how to describe all of this to your friends. But what else is there to know before you go? There are just a few more details that lots of our customers like to know about.
How long does Volvo Overseas Delivery take?
From your custom order to your arrival in Sweden to being reunited with your new vehicle near Dallas Fort Worth, budget about 2-3mo from end to end.
Is the Volvo Overseas Delivery price negotiable?
Given the fact that you are getting a North American Spec Volvo vehicle with European features, complimentary airfare, and about a 10% discount off of your final MSRP, further discounts are not available.
Is Volvo Overseas Delivery a good deal?
We sure think so! With about 10% off of your MSRP and additional perks unavailable from any other European luxury OEM, we think the Volvo Overseas Delivery Program is a very good deal.
Grubbs Volvo Cars. It's Like Europe, in Texas
Literally. We all know that Texas is big. But did you know that about a quarter of all the countries in the European Union could fit inside the Lonestar State? That said, there's much to discover right here at home. So come and see us, place your custom order, then get ready to hit the road after reading our essential Volvo road trip preparation guide. "Vi ses senare!"
---
Make an Inquiry