---

---
When you donate to the annual Marine Corps Toys for Tots holiday drive collection box, you will experience the joy of knowing that a toy or book will be waiting under the Christmas tree for a less-fortunate child in the North Texas area. And, this year, if you donate an unwrapped toy or book to the Grubbs Volvo Cars Toys for Tots toy drive, we will reward you for your gift by giving you 25% off an oil change.
Grubbs Volvo Cars actively donates and hosts a Toys for Tots campaign each holiday season. Participating is as easy as dropping your donation in our collection box or donating it to one of our Local Campaigns. We love giving our customers an easy way to give back and bring some holiday magic to families and children in our local area. With the holiday season just around the corner, now is the perfect time to join us and get involved in your community.
---
What Is Toys for Tots?
Created in 1947 by Major Bill Hendricks, Toys for Tots is a charitable initiative run by the United States Marine Corps. The 501(c)(3) charity donates toys to children whose parents cannot afford to buy them gifts for Christmas. Throughout the year, the foundation raises funds, buys toys, and educates the public of its efforts. The goal is to spread a message of hope to kids across America. Since its inception, Toys for Tots has distributed 584 million toys to those in need. That means that their efforts supported 265 million children!
Why Toys for Tots?
Our dealership has always believed in doing all we can to support our local areas. After all, we are only as strong as the community around us. And, the holidays are a time for all of us, young and old, to feel comfort and cheer.
The Toys for Tots program gives you and us an active role in bettering our nation's future by contributing to our future leaders - our local children. Not only will donating lift the spirits of a child in need, but the generous act of philanthropy will raise yours too. Sometimes it truly can be better to give than to receive!
We believe that the wonder, festivity, and merriment of the holiday season is something that every child deserves to experience. As we always say here at Grubbs Volvo Cars: "The way we see it, giving back is moving forward."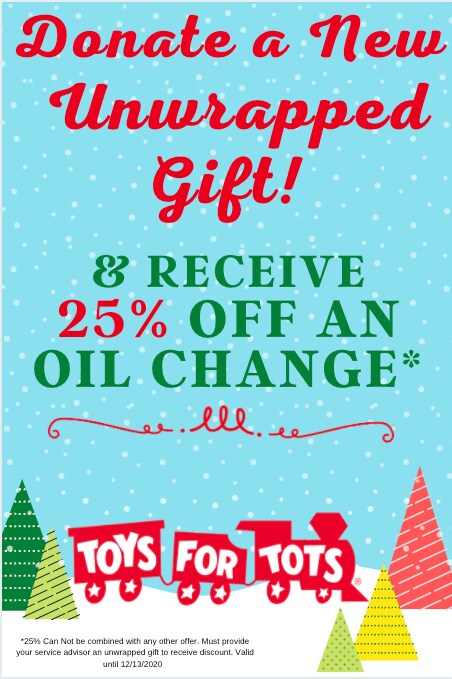 ---