Care By Volvo Subscription Plan Near Dallas

Lease a limit-pushing Volvo sedan or SUV through the Care by Volvo program and experience a worry-free car deal and delivery that's different than anything you've gone through before. This unique Volvo leasing arrangement begins online, finishes in your driveway near Dallas, and ends within a short time frame, but only if you want it to.
If you have any questions about our new Care by Volvo subscription, you're not alone. Read through our guide to the leasing program that's sweeping through Volvo dealerships nationwide to deliver a customized, protective, and seamless leasing process. We've got all the answers.
Leasing A Volvo Cars Model Vs. Using Care By Volvo
One of the main reasons we recommend leasing a car is for flexibility. Signing up for a two or three-year lease payment can be better for your budget than buying a vehicle outright. Subscribe to the Care by Volvo program, and you'll gain even more flexibility. Wondering how that's possible? You can cancel your Care by Volvo contract after four months in most states or exchange your car out for a different Volvo Model.
Signing up for a lease deal on a Volvo S60 or Volvo S90 sedan is an outstanding decision that you'll enjoy immediately. But, what if you decide four or five months into your lease that you'd like some more space inside the cabin? If you have a Care by Volvo subscription, you'll be able to upgrade for a 2021 Volvo XC60 Inscription or Volvo V60 easily and get that additional room inside a lovely and luxurious Volvo SUV or wagon.
Having some more space will come in handy if you're headed out for a long trip with the family's suitcases, camping equipment, hunting gear, golf clubs, extra blankets, and more. If you need a road trip inspection before starting, visit our service center in Grapevine, TX. Our Grubbs Volvo Cars service team will ensure your car runs at 100% before you leave on your adventure.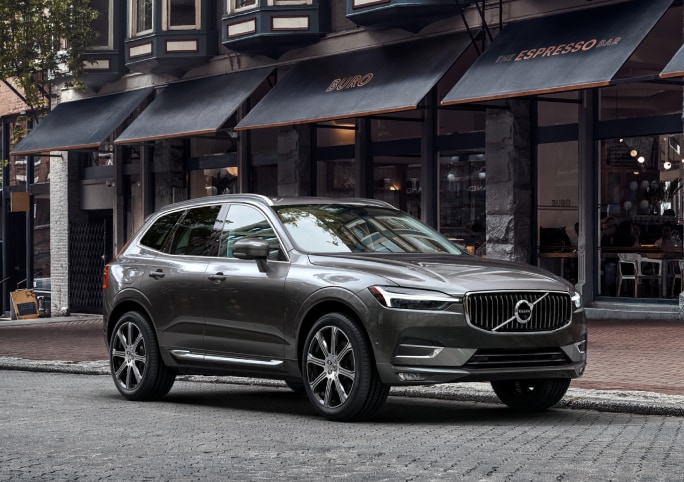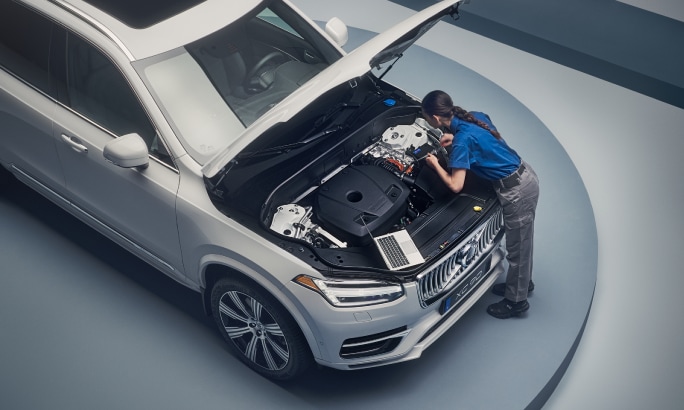 Take Advantage of Care By Volvo in Grapevine, TX
Pay your Care by Volvo subscription cost every month, and instead of purchasing a car outright, you'll enjoy the following member benefits from this unique leasing program:
Volvo Care Insurance
24/7 Roadside Assistance
1,250 Miles Per Month
Road, Hazard, Tire, and Wheel Protection
Factory Scheduled Maintenance
In addition to all that, you'll enjoy having access to all of the high-quality Volvo sedan and SUV models we have in stock. Look through our wide-ranging inventory now if you'd like to know more about which cars we feature in the Care by Volvo program. Choose the model you want and learn more about our Volvo C40 vs. Audi e-Tron comparison at our dealership today.
FAQ About Our New Volvo Program
Are you wondering about your Care by Volvo eligibility? You're not the only one. Here are the questions we've heard already about the Care by Volvo program inside our showroom in Grapevine, TX.
What does Care by Volvo include?
Leasing a car makes paying for your car monthly possible, but you get so much more when you sign up for the Care by Volvo subscription. We're talking about roadside assistance, tire and wheel protection, a flexible subscription term, and scheduled maintenance.
Can you cancel Care by Volvo?
After your initial four months of Care by Volvo, you'll be able to switch to a different vehicle or end your lease without incurring early termination fees. Enjoy up to 15,000 miles every year when you sign up for the Care by Volvo subscription service.
Does Care by Volvo require a credit check?
Our team will determine your eligibility using your credit score. We're looking for a credit score that's at least two years old and in good standing. The Care by Volvo program also provides gap insurance to cover the cost of a total loss and plans to protect your car from excessive wear and tear.
Do you have some more questions you'd like the answer to? Need to know if a specific trim comes with heated seats? Give our showroom a call, and a member of our Grubbs Volvo Cars team will focus on what you really want to know.
Sign Up For Care By Volvo
We're waiting to assist you near Arlington with leasing any Volvo model you want through the Care by Volvo program. Our team can show you how different sedans and SUVs compare to each other, which features come with various trim levels, and the benefits to leasing and buying. We'll answer any questions you have and make your next move your best move. Bring your big-time car decision to our do-it-all dealership and we'll take it on together.
Why buy at Grubbs Volvo Cars Grapevine? Whether you're looking to lease, buy, or enter into the Care by Volvo experience, our team will take care of you as if you're family. That's the commitment the Grubbs family has made to our neighbors near Dallas over the last 70 years of service.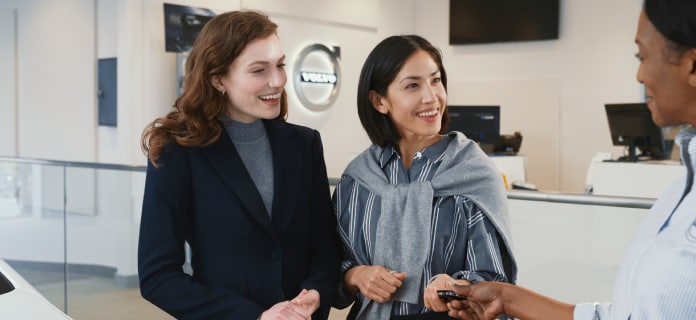 ---
Make an Inquiry
* Indicates a required field